Precision GPS Cropping and Land Levelling Solutions
LevelGuide and AgGuide RTK in operation.

The development of Precision Technology's products harnesses  more than 50 man-years of experience in farming, earthworks design, guidance, control and technological innovation.

We work with our customers to continuously enhance our product  solutions to meet industry needs on six continents.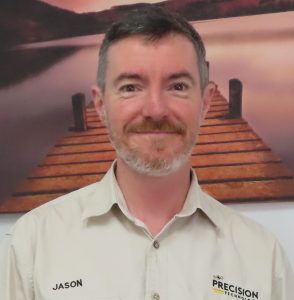 JASON STONE
Over the past 25 years Jason has worked on many innovative agricultural technologies, including the world's first commercial Vision Guidance System, feeler and trailing-skid guidance systems, camera-controlled weed spot-sprayer, cotton and sugar cane yield monitoring systems, and a self-navigating robotic cow for training campdraft horses. As part of Precision Technology (and previous companies AgGuide and FarmscanAG) Jason helped develop and commercialise Australia's second-to-market tractor GPS guidance system, first implement GPS guidance system, as well as GPS land levelling, aerial navigation, tree-planting, spraying, spreading, seeding control and monitoring systems. Development continues to extend and add to these technologies to suit the needs of farmers and contractors worldwide.
STEVE HANLON
Steve Hanlon has more than three decades experience in irrigation layout and design, surveys and machine control. He specializes in LevelGuide for land levelling control applications and Ezigrade for levelling designs.
Steve is your sales and technical support representative for Precision Technology's LevelGuide GPS land levelling system and AgGuide GPS Guidance, Planting, Spreading and Spraying system. His expertise and assistance is only a phonecall and 3G internet connection away using Precision Technology's TechDirect Remote Support system.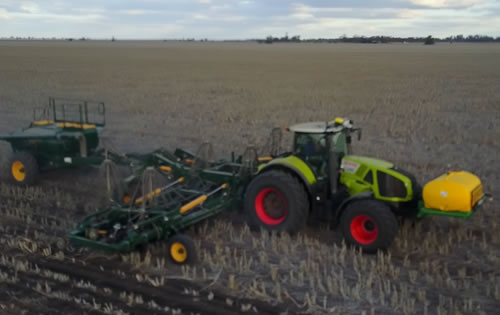 "Precision Technology specialises in GPS solutions for a diverse range of cropping and land levelling applications.
Made for individuals by individuals – not multi-nationals."